Networking is dependent on the hardware capability. StageDirector utilises this capability to network with other StageDirector devices. The networking includes Wireless and Hardwired networks.
When networking you can use
ad-hoc networks - this is when each individual device is networked directly to other devices. Each device has to have a unique IP Address manually configured. To configure an IP Address use Windows Control Panel - Network Connections.
Networks - Using a router each device will have an IP address assigned automatically using the DHCP server in the router. The router should be set to save the IP Addresses. This ensures that the next time the devices are started up the same IP Addresses are assigned to the same machine. Note the IP Address is assigned to the unique ID of the network card, also called the MAC Address. So if a network card is changed a different IP address will be assigned which therefore requires manual configuration of the networks.
To configure a network select Tools - Configure from the Main Menu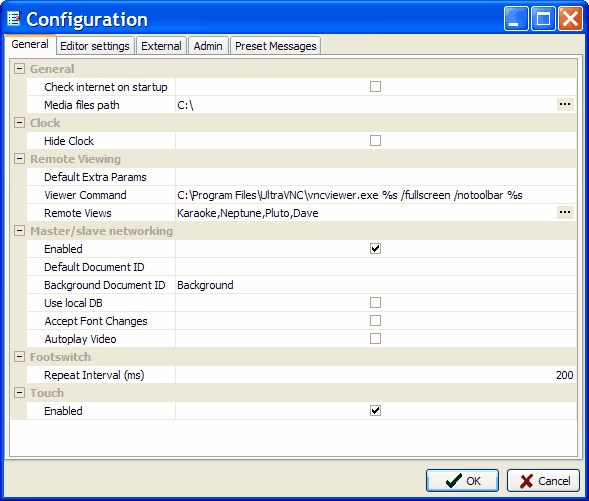 Select the Remote Views page and click on the elipses button (...)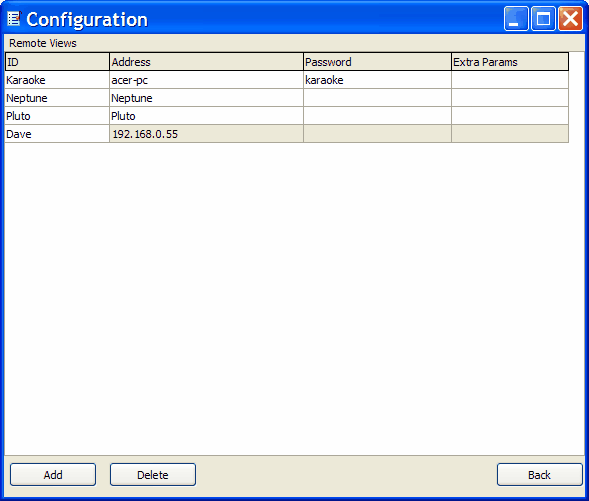 Enter the Master devices that this device may need to network with for StageDirector views.