We welcome you to StageDirector
StageDirector has many features available for a wide variety of users and there are many features in the software that are particularly suited to several industries including the following.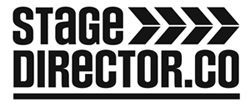 StageDirector can display lyrics, chord charts, and music notation including percussion notation. The user has the ability to transpose selected tunes also. Once StageDirector is switched to edit mode, the user has the ability to change font styles and sizes and colours of all text displayed. They can customize the screen with great flexibility so that it is easily read. For example, the use of colours for 'chorus' and 'bridge' sections is a popular feature of the StageDirector software.
StageDirector supports multiple instrument documentation. That is, when using multilple StageDirector screens that are wirelessley connected to a main or 'master' StageDirector screen, different performers can see different 'views' of the same title on the additional screens, but the view is directed by one performer. This makes StageDirector particularly useful for orchestra's and live performances where (for example) the brass section want a different view of the performance title to the singer. Each music title can also have associated mp3 files which can be wirelessly transmitted to an audio system. This is very useful for rehearsal training, education purposes or backing tracks.
The user can input their own music into StageDirector by choosing from hundreds of published music titles available on the StageDirector website (for Australia/NZ Clients only at this stage, but negotations are in train for further worldwide regions).
| | |
| --- | --- |
| 2. | Film and Theatre Industries |
StageDirector can contain Playlists and can be used such that each playlist is a screen play or a scene from a script. The information or script can then be displayed on virtually any other screen including Windows Computers, e-tablets, StageDirector Box, iPad, iPhone, notebooks, touchscreens etc.
| | |
| --- | --- |
| 3. | Presentations, Speeches and Sermons |
Speechmakers of all varieties can use networked StageDirector on stage to allow the presenter or performer to walk anywhere on stage with confidence with speech cues always in view. Additional screens can be wirelessly 'connected' to the 'master' screen and can be of various sizes and shapes to suit any purpose. The wireless networking capability of StageDirector software allows for an unlimited number of other screens and devices to be wirelessly connected either on or off stage within a considerable distance of upto 50m (greater distances are achievable - ask us how).
| | |
| --- | --- |
| 4. | Orchestras, and Big Bands |
When StageDirector is networked to other screens, it is a particularly useful tool for an conductor or band leader using a master device to direct different instrument parts to different students for musical performance and training. Navigation on the master device will control what music information is displayed on all other screens, and each of these screens can have its own individual view of the appropriate form of the performance title (for example brass parts, violin parts, etc.)
StageDirector supports most of the standard file types including text, rich test format (RTF), PDF, MusicXML, HTML, Video (AVI), and Powerpoint (PPT). These formats are supported by the standard publishing software including poular music notation software, word-processing, video-editing and presentation software.