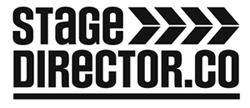 Playlists are compilations of performance titles as decided by the user. Each performance title can be a song, a speech, sermon or scene from a play or film and can be added and re-ordered to suit the user.
You can access the playlists using 2 options.
1.

Select the playlist directly from the tree menu. The tree menu shows all playlists that are available in the

StageDirector

database. Selecting the playlist in the pane on the left hand side of the screen will then show all the performance titles in that playlist in the pane on the right hand side of the screen.
| | |
| --- | --- |
| 2. | The My Playlists Menu shows all available playlists. |
| | |
| --- | --- |
| 3. | If you select one of the available playlists, then using the <right arrow key> will navigate the user to the individual performance titles in that playlist. |
The Playlists in the Tree Menu
All Playlists are shown on the Tree Menu located on the LHS. By selecting "My Playlists" you will see all the playslists in a grid and a secondary grid is shown with the content of the selected playlist.
Selecting the actual playlist will show a grid containing all titles in a playlist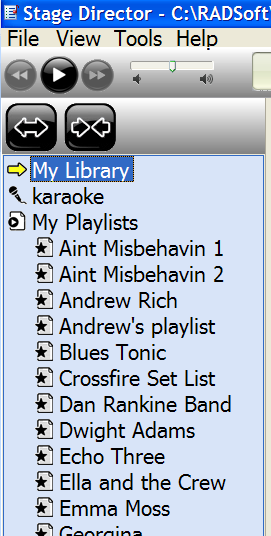 The Playlist Grid
By selecting the My Playlists Tree Menu Item you will be presented with the following grids detailing Playlist names and the titles contained within each playlist.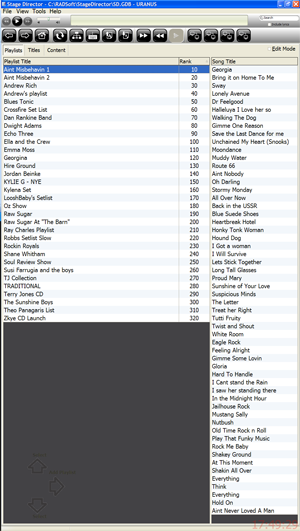 The Playlist Titles Grid
After selecting a playlist from the Tree Menu or selecting a playlist from My Playlists grid, the user will see the titles contained within that playlist. All the titles can be indexed or rank to change the order they appear in the list. You can sort the grid by clicking on the header of the grid.