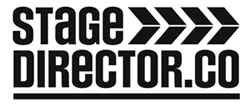 StageDirector supports all the standard file types that are commonly used by performers including:
Picture Files - including JPG,BMP, GIF, RTF,
Document Files - PDF, Music XML, HTML. (For Sibelius users, the Dolet software will allow users to export Sibelius to Music XML file format).
Animation Files - SWF
StageDirector provides editing for RTF (Rich Text File ) format only. Files such as MusicXML, JPG, GIF, PDF, SWF will require a specific editor to make changes.
Functions such as Transposing will only be available for RTF documents and MusicXML.
PPT, AVI and other Video file formats will be supported in the near future.
This means that one performance title can be displayed in a variety of ways.
The applications for StageDirector are endless and will assist you in delivering a confident performance.