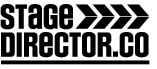 StageDirector is easy to use. During performance all you need is the Up/Down/Left/Right arrow keys on a keyboard or use the StageDirector USB footpedal or your favorite Bluetooth device.
StageDirector is very intuitive to use, it has been styled on the iTunes interface with big buttons to facilitate touch screens. It is very easy to create performance titles, and then create and store selected 'playlists' from a library of your entire 'repertoire'.
StageDirector stores the library in a database it is able to perform complex searches by genre, artist name, title and lyric content.
StageDirector comes with an electronic help file. New users can be up a running in a very short period. On-line training is also available to members of StageDirector.co.
| | | | |
| --- | --- | --- | --- |
| | | | |
| Training Video StageDirector - Training on navigation of stagedirector, changing from Performance mode to Edit Mode . | Training Video - Under Construction. Training video on Editing files . | Training Video - Under Construction. Training video on Networking and working with Video . | Training Video - Under Construction. Training video on Searching, transposing and other advanced features . |