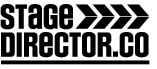 StageDirector supports many file types including text, Rich Text Format (RTF), PDF, MusicXML, HTML, Video (AVI) as well as many common picture files. These formats are supported by standard publishing software including music notation software, word processing, and video editing.
StageDirector is able to edit Text, RTF and PDF files for personalised edits and remarks to prompt you during your performance
StageDirector can also attach audio and video files to items in the database. Video files can be played in synchronisation with your performance title.