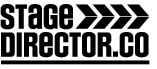 StageDirector software will run on any Windows computer, touchscreen, or the specifically designed StageDirector wedge. StageDirector is compatible with Windows XP, Windows Vista and Windows 7,

StageDirector can also be installed on a touchscreen that can be mounted to a purpose built stand.

StageDirector can use wireless or ethernet networking to communicate with other screens, enabling an conductor or educator or off stage manager to control what is shown to the users, presenters, performers, actors or even the audience.

Each of the StageDirector screens can display different content associated with particular performance titles, as designed by the user. For example a singer can see the lyrics whilst the piano player sees music notation, or a presenter can see their notes whilst the audience sees a slideshow.