Playing an MP3 file
An mp3 file can be played either through the performance menu. This type of play does not allow for stopping. It is typically used during live performance.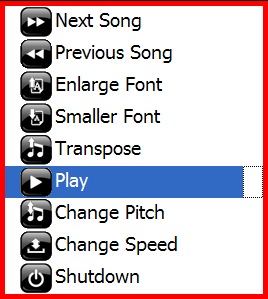 There is another method for more controlled mp3 playing. A user can use the control panel to listen or review a back track. The control panel can be shown by selecting the Maximise option on the performance menu

Once you select Maximise, the following control box will be displayed for more precise navigation within the selected performance title.