Most editing functions can be performed from Tools - Configure.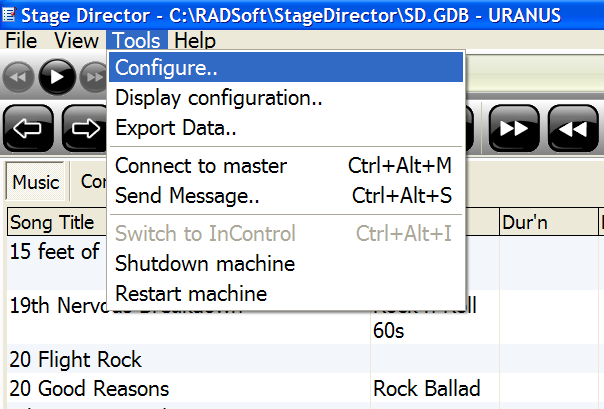 The following form will be displayed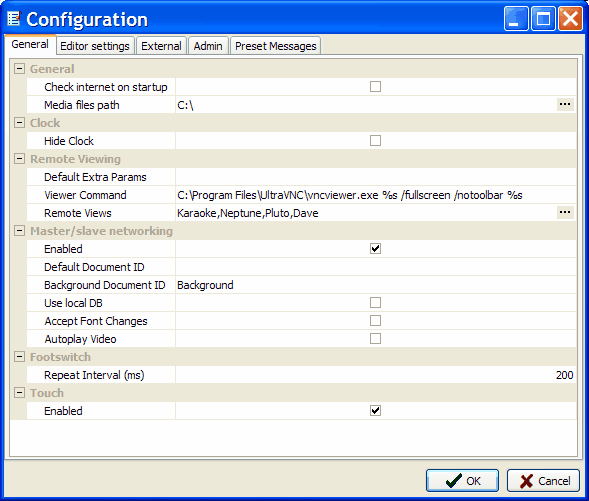 Editor Settings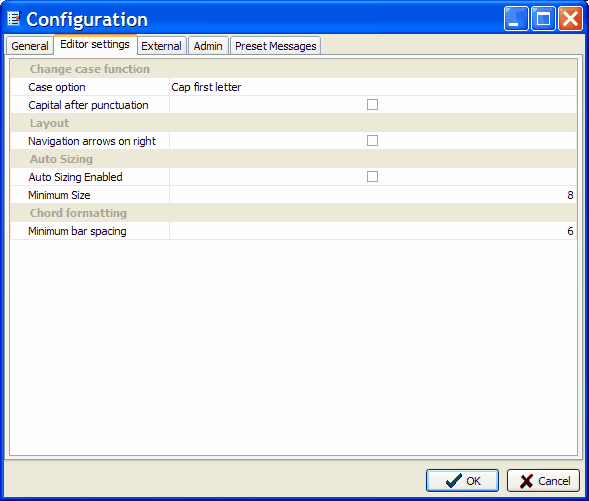 External
Karaoke configurations - StageDirector can play Karaoke files from a set path, for automated plays the break duration can be set.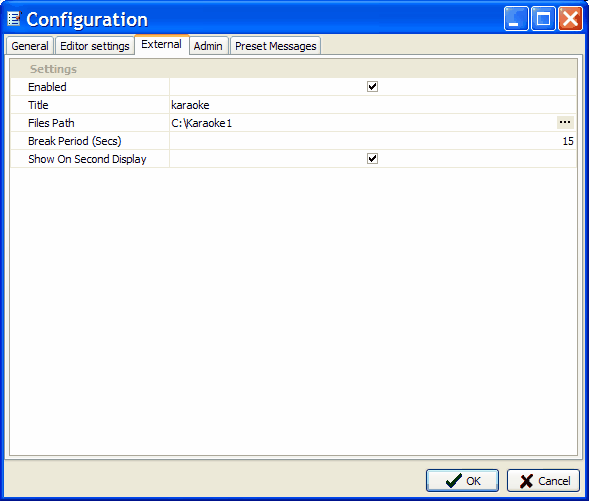 Admin Settings
These settings are used for debugging of StageDirector software. The StageDirector team will ask you to use these settings when problems have occured in order to work out the issue.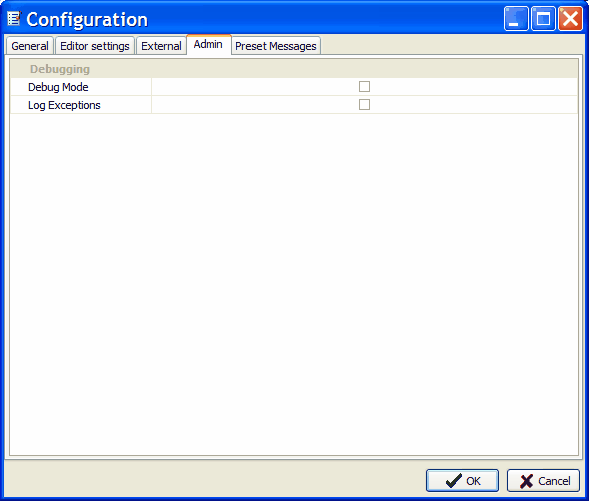 Preset Messages
There are preset messages which can be accessed by footpedal or keyboard to relay pre set messages back to the mixinh desk. The mixing desk can send specific typed messages to the stage.